By 2025 Millennials and younger generations will account for 75% of all consumers and travellers (Source: Airbnb). Numbering 79 million, Milllenials are already the biggest generation in history and they're already spending on travel too. While saving for on a house or paying debts was the priority for previous generations, those born since 1994 rank travel as their most important expenditure (Source: Airbnb).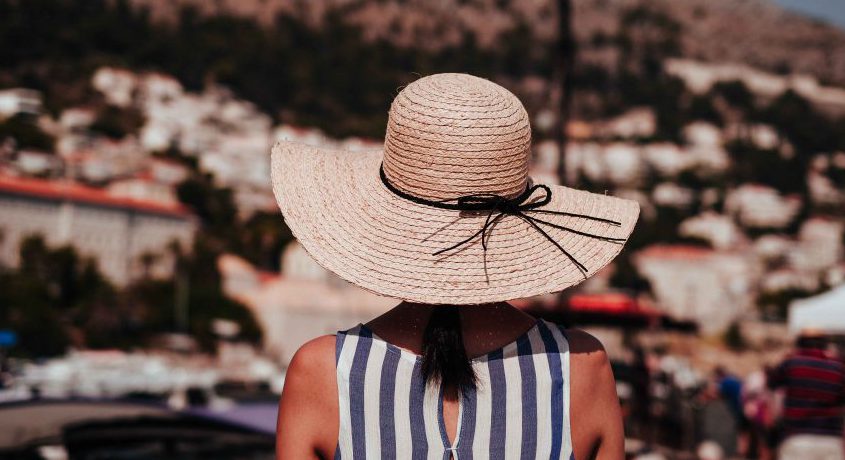 This generation of wide-eyed adventure seekers are technologically savvy too. Using social media and mobile devices to stay constantly connected, not only to each other but also to politicians, celebrities, family and businesses. But although the younger generations are the most connected, they're not the only ones adopting technology – a whopping 92% us carry mobile phones with us when we travel.
It's convenient then that, with the emergence of mobile technology travel providers now have a clear medium through which they can easily communicate with their customers before, after and now also during the trip. And don't expect that getting these customers to adopt your mobile technology will be much of an issue – travel apps have become Millennials' preferred method of interacting with brands and 75% of the generation have them on their phones (Source: Futurecast).

So, as a travel company wanting to appeal to and satisfy future customers for the foreseeable future, it's pretty apparent that going mobile should be strongly considered as part of your business strategy.  But what features would your customers actually find useful? And perhaps more importantly, what features would help you to grow your travel business?
ITINERARIES
No traveller wants to hoard around 20 sheets of A4 with their itinerary (flights, transfers, excursions, hotels etc) printed out in a long list or have several emails with PDF attachments that are a pain to access. A mobile app could store itineraries for each customer or group that are easily accessible and navigable. Of course, it's imperative that these mobile itineraries can be downloaded onto the phone so the traveller can access them offline – no one wants to run up a hefty data bill when abroad!
INSTANT MESSAGING
There are multiple benefits to both traveller and travel provider when it comes to chat functionality. For the provider being able to instantly communicate itinerary, transport or hotel changes to the traveller and be easily accessible to them could be vital in ensuring they are content. And, for the traveller being kept in the know and having an easily accessible channel through which they can ask questions or submit any grievances is extremely valuable. Finally, chat could work really well for group joiners at any stage of a trip – especially when it comes to making friends pre-departure.
FEEDBACK 
Give travellers the option to submit trip feedback through their smartphones. Often surveys sent out post trip are forgotten and never completed. Finding out what your customers think about each element of the trip you've planned for them is key to improving your service on future tours. Better tours = satisfied customers = repeat customers = business growth!
DESTINATION INFORMATION
Integrations or plugins from other sources on the web can provide your travellers with lots of useful information. For example, currency conversion, language translation or weather forecasts.
CONTACT INFORMATION
Like an instant messaging feature, stored contact information on a mobile app can enable travellers to connect easily and immediately with your head office, the hotel they're staying in, their driver and more. Opening up communication channels and making key contacts readily available could be really important when it comes to ensuring customer satisfaction and safety.
DOCUMENT STORAGE
When you're on the move, convenience is key. That's why it's important that your mobile app enables travellers can store and instantly access travel documents such as passport scans, visas, tickets and vouchers.
UPSELL
Just because you've sent your travellers off on their trip already it doesn't mean that their spend with you is over! A mobile app can facilitate the sale of optional add-ons during the trip. This could be an extra excursion, a hotel room upgrade or perhaps a meal voucher.
DATA UPLOAD
From the perspective of the travel provider, it's essential that any new technology  you bring in fits seamlessly into your workflow. For a mobile app including elements such as travel itineraries, there should be multiple methods by which you can get your content onto the app with ease. Aside from various document formats, you may wish to do this directly from your central reservations system.
If you want to learn more about how your travel business can incorporate a mobile app for customers we'd be delighted to hear from you. Open Destinations' mobile itinerary solution Tineri is a white label app that you can brand as your own and is packed with all the features you and your customers need. You can schedule a tailored Tineri demo using the button below.

https://www.opendestinations.com/wp-content/uploads/2018/06/Going-Mobile-header.png
292
1030
Open Destinations
https://www.opendestinations.com/wp-content/uploads/2018/04/Logo-Open-Destinations-300x124.png
Open Destinations
2018-06-22 12:15:07
2020-10-28 10:22:30
BLOG – GOING MOBILE: A NEW AGE OF TRAVELLERS