Service providers like Airbnb, Skyscanner, Expedia and Tripadvisor have transformed the travel industry. They, amongst others, have been trailblazers in the shift from traditional booking methods to technology-lead equivalents designed for today's connected world. 
Technology and travel are constant;y pushing each other to new heights and expanding what is possible. As a result, the last decade has brought about huge growth in the travel technology market. This has been reflected in a drastic change in the business operations of tour operators, DMCs and travel agents. The speed and frequency with which technology updates itself is increasing non-stop.  
To find and maintain success as a travel provider today, being on the cutting edge of technological trends is a must. Let's have a look at some of the major travel technology trends that will have a huge impact on tomorrow's travel industry.
Virtual Reality Booking
Although virtual reality has been around now for quite some time, it has come to the forefront of travel of late. Travel providers are always striving to discover new ways to improve the experience they can offer to their customers. With the assistance of virtual reality, this can start right at the booking stage.

Many hotels and tour operators have started to build virtual reality functionality into their websites and apps. For example, an Italian tour operator could show a virtual tour inside the Colosseum as well as a number of local hotels. Such an immersive shopping experience has the potential to replace the need for travellers to spend their valuable time reading descriptions and reviews, watching videos and viewing images. The expectation from the travel provider's perspective, is that this will increase conversion and up sell rates.
Artificial Intelligence
Artificial Intelligence will continue to be a dominant force in 2020. With 70% adoption by OTAs and 52% of airlines planning on investing in large AI programs (SITA), it's evident that travel providers have a huge scope of evolving with AI.
The most obvious use of AI in the travel industry is for customer-oriented services like chat bots. These are designed to give quick responses to customer queries and problems at anytime. As they grow more mature, chat bots can learn from their interactions and become more accurate and efficient in what they do. Other examples of AI working in travel are to sort out data, analyse trends, manage inventories and much more.
APIs, MicroService & Connectivity
In 2019 a survey found that as many as 83% of US adults harbour a preference for online booking (Condor Ferries). We are more dependent on websites and apps than ever before. Ease of access, speed and convenience are valued above all else when it comes to holiday shopping.
Travel software is dependent on APIs. They allow travel providers to have direct access to different platforms and marketplaces. The products and services offered by software, known as MicroService can easily be adapted to the architecture of any platform or marketplace adding value to platform owner and customers. With the increasing number of OTAs and smaller players looking to update their manual systems, API and MicroService will be a  credible way to remain connected within the industry.
Voice Technology
Google, Apple, Amazon and many other tech conglomerates have invested heavily in voice-based technology. Voice activated products can now be found in millions of homes and offices around the world. When OAG asked 2000 travellers about their favoured booking method, 25% said they preferred to use mobile assistants e.g. Siri, and 18% said voice automated systems e.g. Amazon Echo. These are significant numbers that are only going to rise as awareness and technology improve.

Several airlines have already started implementing this technology to enhance customer experience at check in, and for customers to check flight details and flight status. For example, EasyJet will soon launch voice activated booking that will enable customers to book flights in just seconds by speaking into their devices.
Second City & Wildcard Destination
A Second City Destination is one that is not a travellers first choice. For example, the Second City Destination to Amsterdam might be Rotterdam. It is predicated that these so called second cities will surge in popularity as tourist destinations and travellers will be made aware of them through technology. The reason being that they tend to be cheaper alternatives, will offer a similar cultural experience and are less tourism-focused.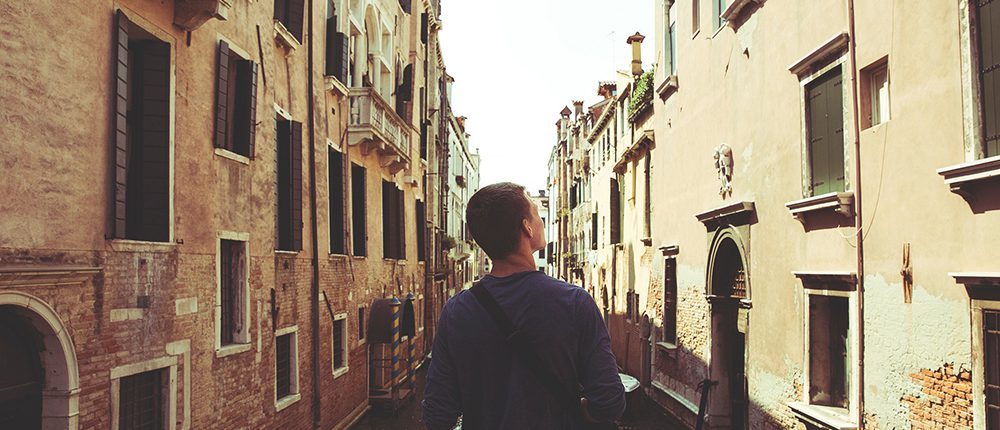 This is the same can be said for Wildcard Destinations. These are unique and unexpected destinations chosen by technology. If they are not already offering it, many OTAs and tour operators are busy building this functionality into their websites and apps.
Prescriptive Analysis
Data collection and storage have become a big part of the travel industry. It's all well and good having all this data saved, but is the right tech in place to turn it into actionable intelligence?  "Prescriptive analysis" is a term we will likely hear more and more in 2020. Prescriptive analysis is like self-driving car, it knows exactly where to go and how to get there. It uses technologies like AI and Machine learning to analyse in hand data and determine the best outcome for future decisions. With this technology, one can grasp opportunities and, at the same time, eliminate risks.
Prescriptive analysis is also used to study customers' behaviour and buying history. When used, it can trigger offers that are more tailored to their tastes and introduce them to new destinations. This one is as much of a win for the traveller as it is for the provider.
https://www.opendestinations.com/wp-content/uploads/2020/01/tech-trends-2020.png
300
900
katrina
https://www.opendestinations.com/wp-content/uploads/2018/04/Logo-Open-Destinations-300x124.png
katrina
2020-01-31 12:58:38
2020-01-31 14:06:54
BLOG – TRAVEL TECHNOLOGY TRENDS 2020