This is the first instalment in our new 'Discovery Series' of blog entries. Each post in the series will shine a light on a particular segment in travel or area of functionality in which Open Destinations excel. Due to the nature of the industry, the software demands of travel providers, and of tour operators especially, can vary hugely. Therefore, it's extremely important that any customers considering replacing their reservation system or even choosing a new one for the first time, understand which provider and system is best suited to their particular requirements.
One such niche area in which Open Destinations are very strong is in the leisure and luxury rail sector, working with companies who are distinguished by running their own trains. Through years of work with the likes of Belmond, Great Southern Rail and Alaska Railroad to name but a few, we have adapted and developed our Travel Studio reservation system to meet the complex requirements that come with the addition of rail services to the packaged tour product.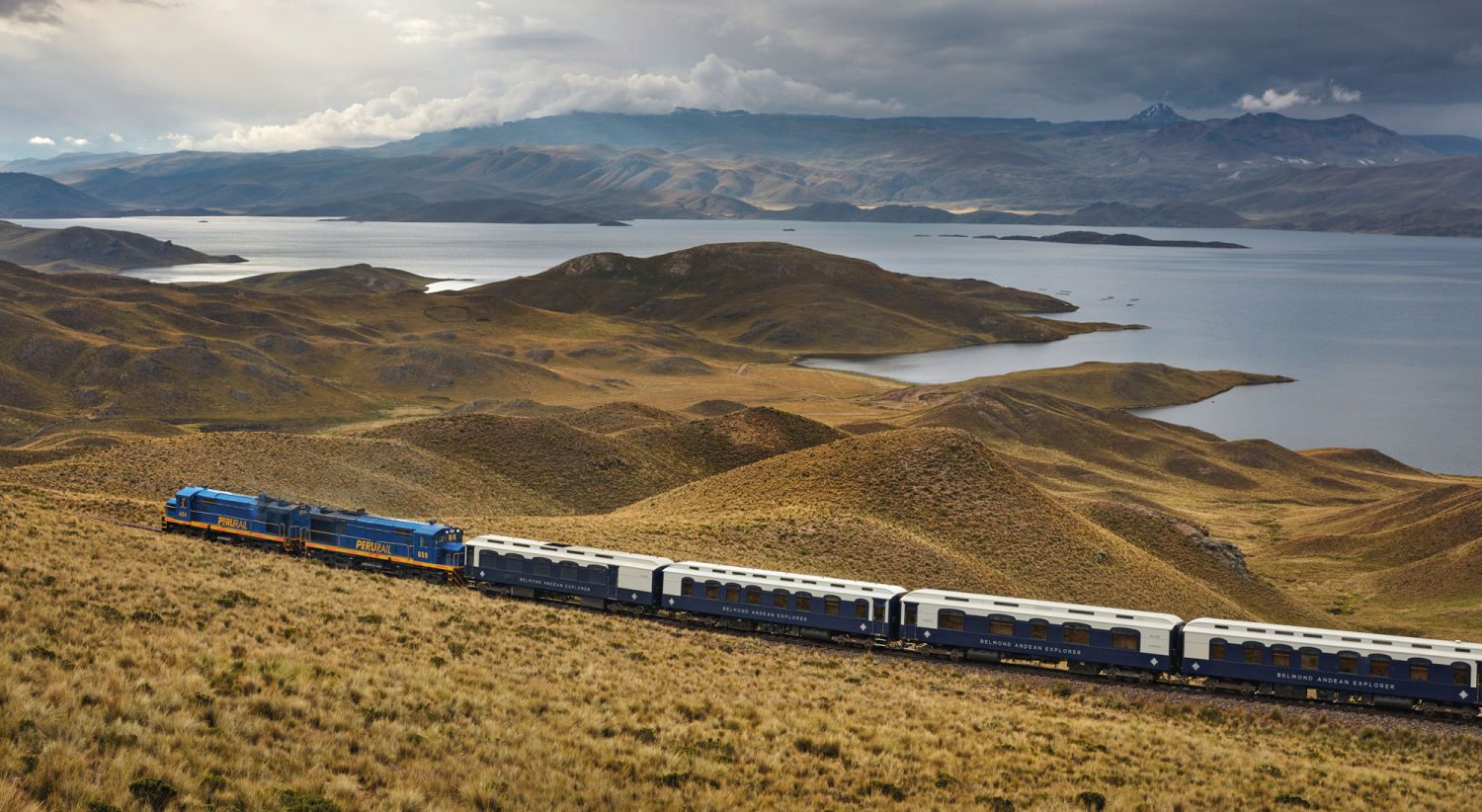 TRAVEL STUDIO FOR RAIL
Travel Studio's Rail Manager Module is one the software's specialised modules designed specifically for the use of rail operators. While other travel technology providers use their existing non-rail functionality to work with trains, we can provide either rail-only booking capabilities or allow your business to combine rail with other services to create packages. The Rail Manager is designed to work seamlessly with other tour operation features including hotels, transfers, car hire and much more. This makes offering ancillary services along with rail an easy process.
The diagram below provides an overview of how our customers' various bookings feed into Travel Studio's Rail Manager Module. Bookings can be rail only, rail packages or custom itineraries which can come from either businesses or consumers. Once they reach the Rail Manager within Travel Studio the customer can take complete control of every aspect from consist configuration, to seat assignment, to yield control.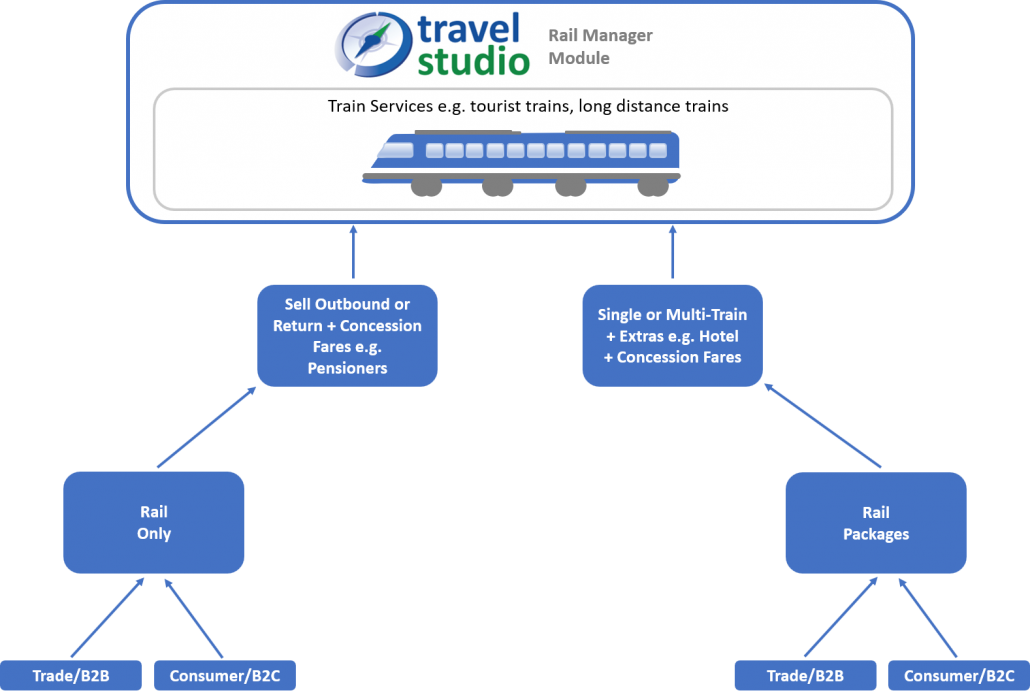 RAIL MANAGER: FEATURES
Travel Studio's Rail Manager Module gives our customers complete control over all aspects of their booking process. The following features make Travel Studio the perfect partner for Rail Operators:
Consist Management
Set up your consists in any way either before, during or after booking.
Route Network & Timetable
Set up your rail network and timetables to work with in Travel Studio. Make updates easily when needed.
Class of Service
Assign seats or cabins to a particular service class.
Inventory
Control your inventory in order to optimise capacity and profitability on your trains.
Visual Seat Assignment
Use the Visual Seat Assignment tool to assign seats in Travel Studio.
Yield Management
Make price adjustments to flex your prices based on defined conditions.
Carriage Setup & Maps
Configure the train's cars for any journey. Add in and position passenger, dining cars and more as required.
Ancillary Revenue
Package rail bookings with other items such as hotels and excursions or sell them separately.
The diagram below demonstrates the different ways in which rail journeys can be segmented and sold using Travel Studio's Rail Manager Module. The example route used is Sydney to Adelaide to Perth and back again.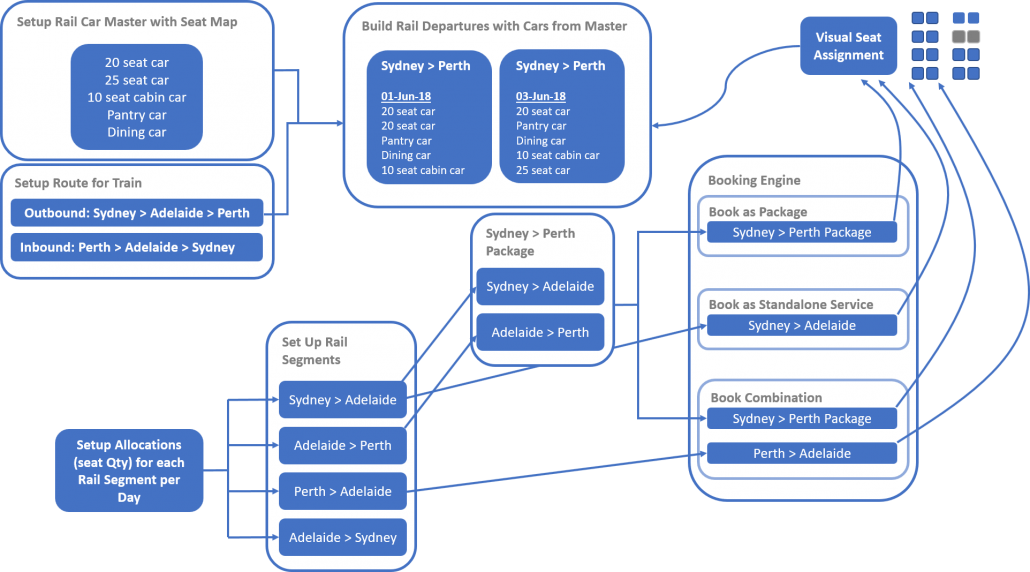 If you'd like to find out more about Travel Studio and our Rail Manager module, email [email protected] or click the button below to schedule an online demo. 
https://www.opendestinations.com/wp-content/uploads/2019/06/Rail-Operators.jpg
292
1030
katrina
https://www.opendestinations.com/wp-content/uploads/2018/04/Logo-Open-Destinations-300x124.png
katrina
2019-06-27 15:36:31
2020-10-28 10:21:56
BLOG – DISCOVERY SERIES: TRAVEL STUDIO FOR RAIL OPERATORS